VSA listed as Trend-Setting Product for 2020 by DBTA
VitalSigns SIEM Agent for z/OS is listed on DBTA's Trend-Setting Products list for 2020.
Lori Kettles, 763-571-9000, info@sdsusa.com
MINNEAPOLIS, MN – December 5, 2019 – Software Diversified Services (SDS), a global leader in mainframe software, is proud to be included on Database Trends and Applications (DBTA) magazines' annual list of Trend-Setting Products for 2020.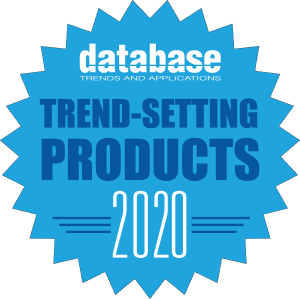 VitalSigns SIEM Agent™ for z/OS (VSA) was chosen for inclusion as a "DBTA Trend-Setting Products for 2020." The entire list is available on DBTA's website.
VSA filters and delivers z/OS security event records to any enterprise SIEM in real time. VSA significantly enhances the mainframe's security and better protects the sensitive data housed there. The new granular filtering options add to the control and transparency available with VSA.
This is the second consecutive year SDS has had a product on DBTA's annual trend-setting products list. Only 100 solutions were selected for inclusion as the top, trending products in data management and analysis by DBTA.
"We're very fortunate to have the development and support teams we have here at SDS. Thanks to them, VSA has been recognized by the folks at DBTA as a trend-setting product for 2020. It's an exciting and prestigious list to be a part of," Jed Lampi, marketing lead at SDS said.
"The SDS team is hard at work developing products that help hundreds of the largest organizations secure the data that means the most to them. Oftentimes their customers' personal data, which could be any of ours, is stored on the mainframe and protected by VSA and other SDS products," Lampi continued. "Helping prevent the bad guys from stealing this data is something we're very proud of."
About DBTA
Database Trends and Applications (DBTA), published by Information Today, Inc., is a bi-monthly magazine, delivering advanced trends analysis and case studies in information management developed by a team with 25 years of market coverage experience. Visit DBTA.com for subscription information. DBTA also delivers groundbreaking research of unparalleled depth and foresight exclusively through its Unisphere Research group.
---
Founded in 1982, Software Diversified Services delivers comprehensive, affordable mainframe and distributed software with a focus on cybersecurity and compliance. Hundreds of organizations worldwide, including many Fortune 500 companies, rely on SDS software. Our expert development and award-winning technical support teams are based in Minneapolis, MN. To learn more, please visit www.sdsusa.com.
We offer individualized product demonstrations by request. Your organization can also try SDS Software on your system for 30 days, free of charge.